In the US alone, B2B eCommerce is soon expected to reach $1.8 trillion, according to Forrester. Targeting a chunk of this expanding market, an increasing number of wholesalers and brands are moving their traditional B2B stores online.
In order to stand out from the crowd and meet the growing expectations of business customers, you'll need to stay on top of the trends, utilize the best B2B eCommerce software and provide exceptional customer service.
Read on to learn about the potential of business-to-business eCommerce as well as the best tools to tap into it.
What is B2B eCommerce? 
B2B is selling or distributing goods or services from one business to another using an online platform. In B2B (compared to B2C), the transaction is between businesses (such as manufacturers or retailers) instead of the general public or individuals.
There are two models of operating in B2B eCommerce:
One is the direct model, in which companies set up their site to sell solutions directly to other businesses. 
The alternative is a through a B2B eCommerce marketplace, where many companies sell their products competing with each other on the same platform.
How big is B2B eCommerce?
B2B eCommerce is enormous. In 2019, the global B2B eCommerce market was worth US$12.2 trillion – 6 times that of the B2C market, according to Statista.
Globally, the Asia Pacific region leads the way, with a market share of almost 80%. This leaves North America and Europe far behind!
Three B2B eCommerce trends to watch in 2020
B2B eCommerce is evolving, just as buyers' preferences and motivations change. These are the trends to look for this year: 
1. Rise of specialized marketplaces
Global marketplaces like Amazon Business or Alibaba have, arguably, no rivals. Right? Not exactly. There are plenty of more specialized B2B marketplaces emerging.
Thanks to specializing in specific segments, like car parts, chemicals, or healthcare, vertical industry marketplaces are gaining a bigger share of the pie. Offering a wider range of products in a particular area along with industry-specific services, specialized marketplaces are growing quickly.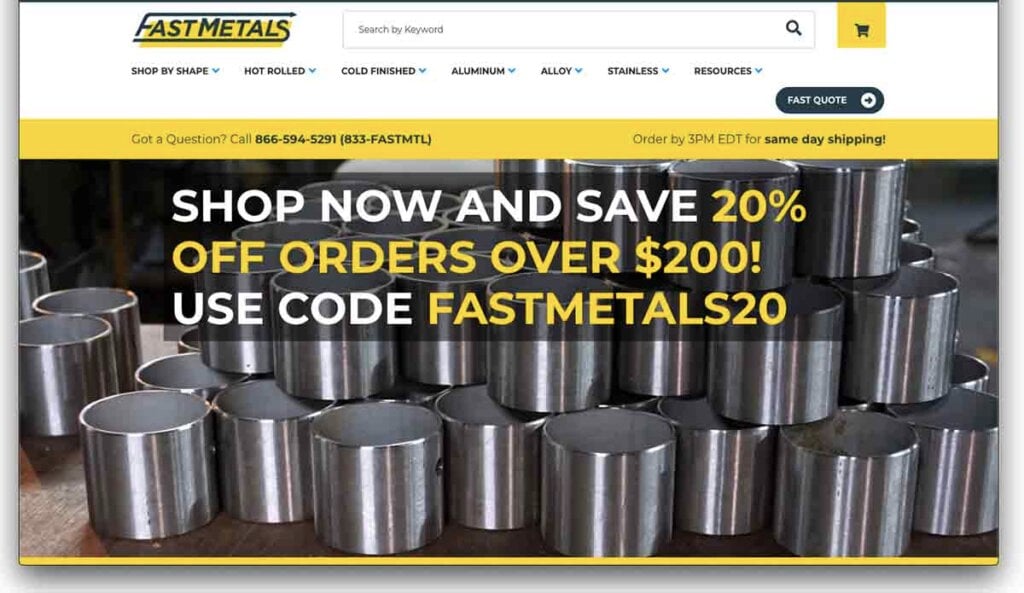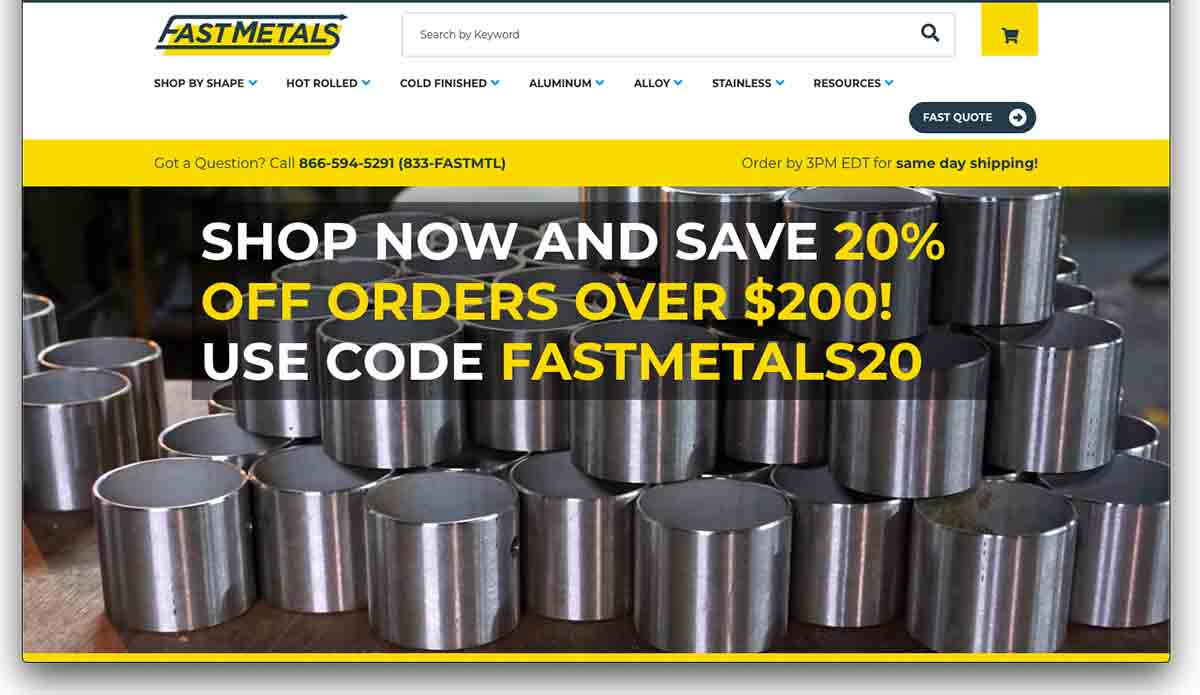 Only five years ago, there were very few vertical marketplaces. Today, there are more than 70 B2B marketplaces in almost 13 diverse industries, according to research by Digital Commerce 360 B2B.
2. B2B eCommerce will continue to follow the B2C model
While the B2B industry has traditionally been behind the curve when it comes to technology, this is starting to shift.
This means that B2B customers have come to expect features that were, until recently, exclusively associated with the world of B2C, such as:
Just like on B2C sites, product pages will replicate essential features designed with the goal of converting in mind.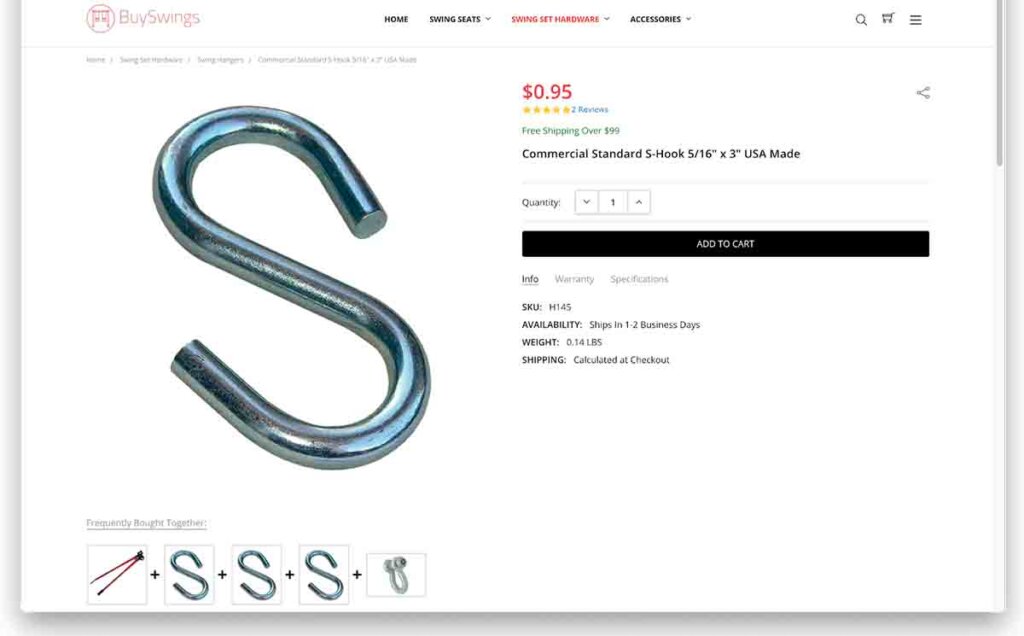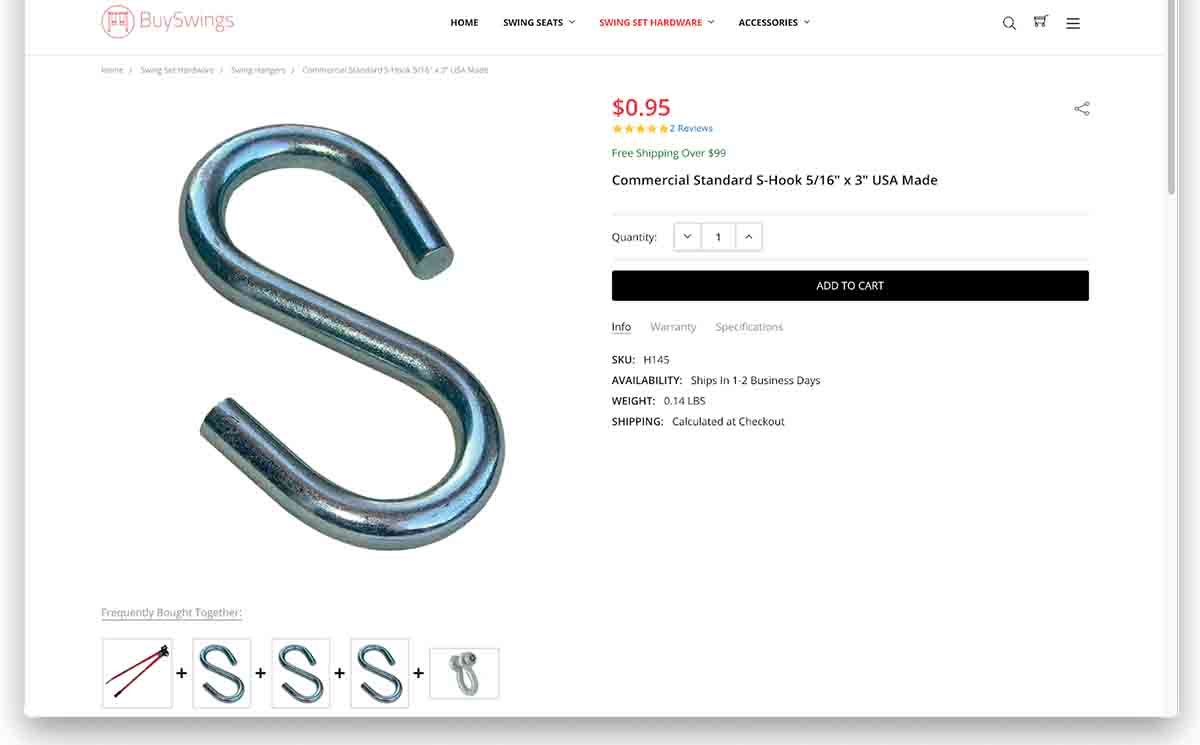 Search is also an important component of a B2B site, copying the optimized design of B2C sites. There's a reason why: on-site searchers are 216% more likely to convert than regular users, according to research from WebLinc.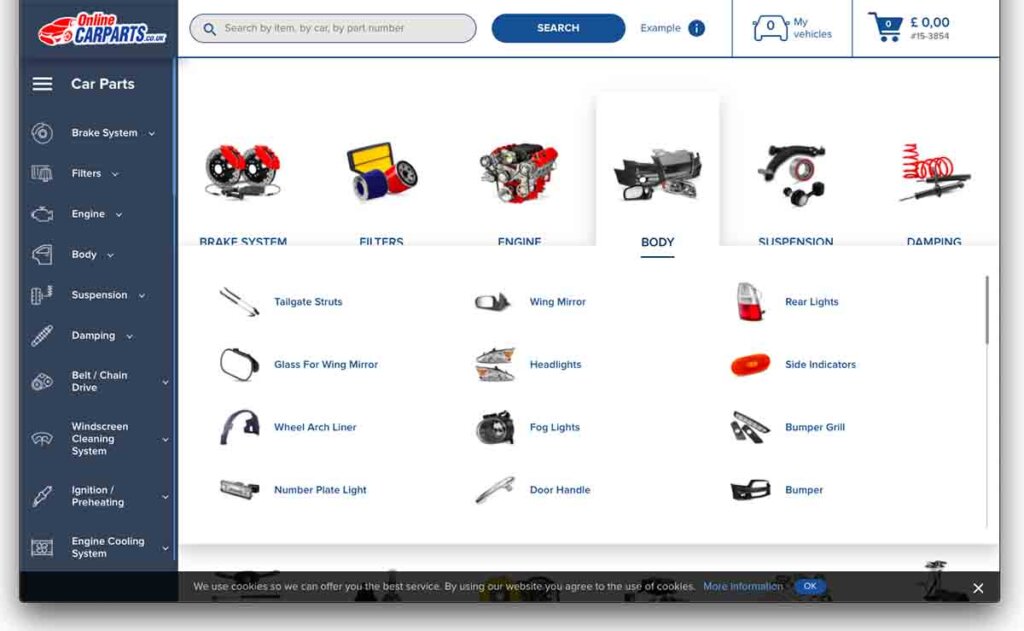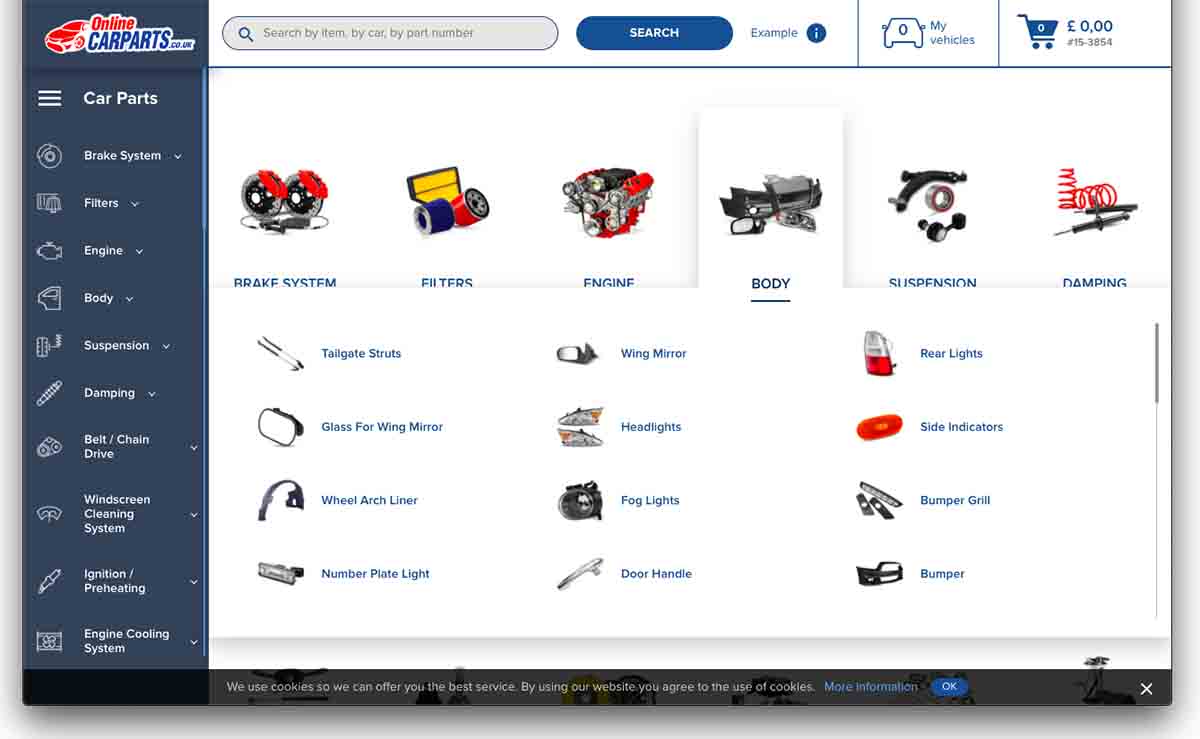 3. Growing reliance on peers and review websites
Who do you trust when you're looking into buying new software for your customer support team? You'll probably ask members of the community. And most likely, you'll look at reviews online. Expect the same behavior as part of the B2B buying journey – reviews can make or break a deal.
A recent survey by Demand Gen found that buyers are developing a growing reliance on peers, current users, and review websites.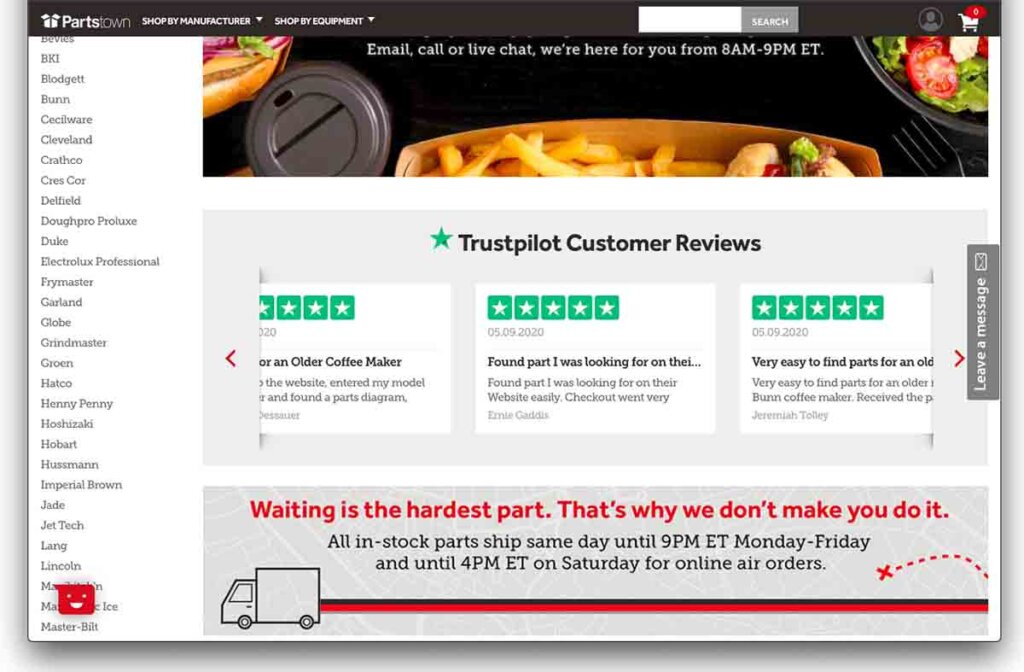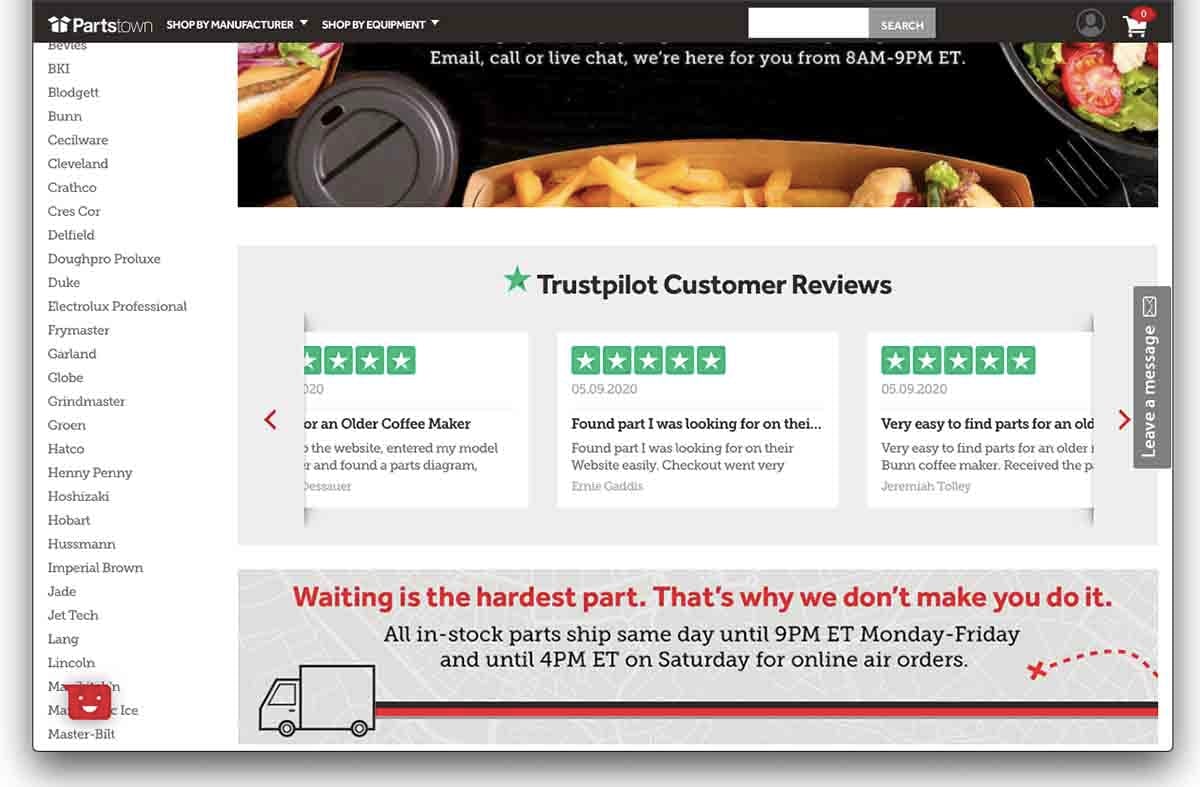 Top B2B eCommerce Strategies and Best Practices
You're interested in getting a chunk of the ever-expanding B2B eCommerce market. What do you need to make it a success? We take a look at some highly effective eCommerce strategies and best practices.
Gather leads using webinar, reports, and e-books
In the online world, our email address is our currency. People won't give it away easily. If you want to gather leads, you need to offer something in return.
According to the 2019 B2B Buyers Survey Report, B2B buyers are most likely to trade their contact information for content like webinars, whitepapers, reports, and e-books.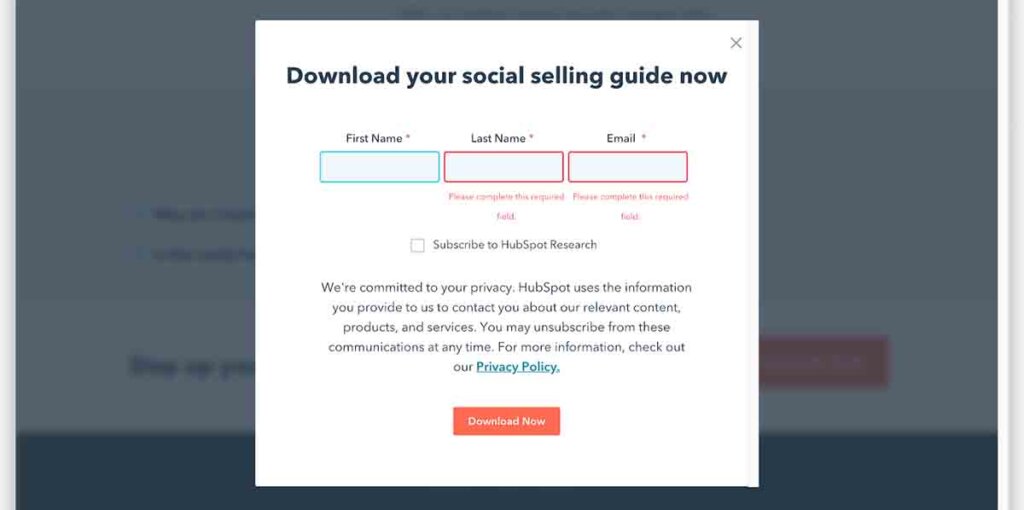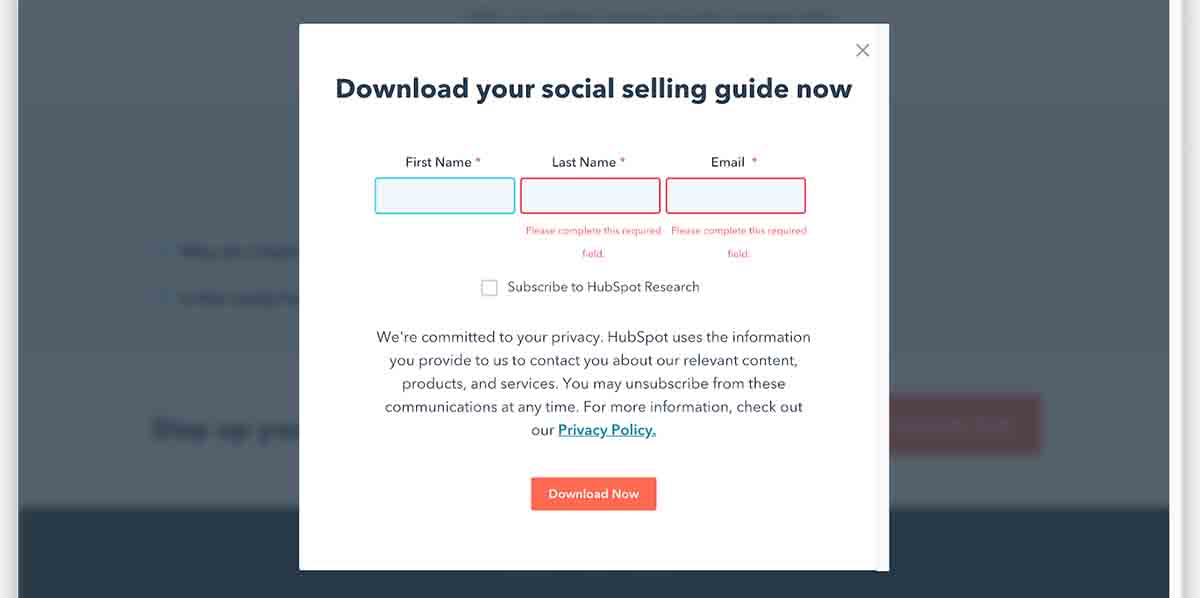 Just remember that stories are far more powerful than feature lists and product specifications. Great eCommerce marketing puts the customer at the front and center of its strategy. While it can seem counter intuitive, your product should come further down the eCommerce funnel.
Use sales reps as agents for change
As B2B eCommerce platforms evolve so does the role of sales reps. It's no longer about endlessly convincing prospects about how great a product is. Instead, it's about listening and figuring out how your product can help buyers. It's also about training customers so that they are independent and can easily analyze the data and make an accurate business decision on value themselves.
Listen to your customers' feedback
You think you know your customer, but have you actually listened to what they have to say? Often, what you have in mind about how they use your product is completely different from reality. Getting customer feedback and opinions from an early stage ensures you'll be designing an eCommerce platform that genuinely works for your buyers. 
Top B2B eCommerce software and solutions
Realizing the huge potential for growth that B2B eCommerce has, the landscape for eCommerce software is rapidly expanding. This is good news – it means better pricing and the likelihood that you'll find the right solution for your needs.
When deciding which B2B eCommerce platform is right for you, the first thing you should do is ask yourself which features are crucial for your business. For example, do you have a large inventory? Then you'll need software with a powerful search integration.
Read on to learn about the key B2B eCommerce software and solutions that you should evaluate for your business needs.
Shopify Plus 
There's a reason why Shopify stock has surged nearly 4,600% since the company's IPO five years ago. The Canada-based eCommerce platform has managed to consistently improve their product and offer a solid and easy to use eCommerce platform.
Even during the COVID-19 crisis, Shopify has managed to succeed as a business, helping struggling businesses capitalize on eCommerce penetration.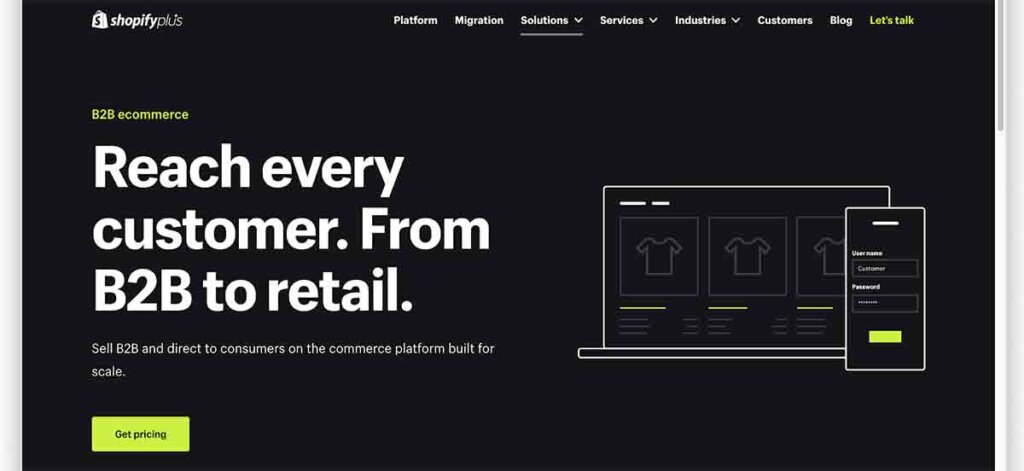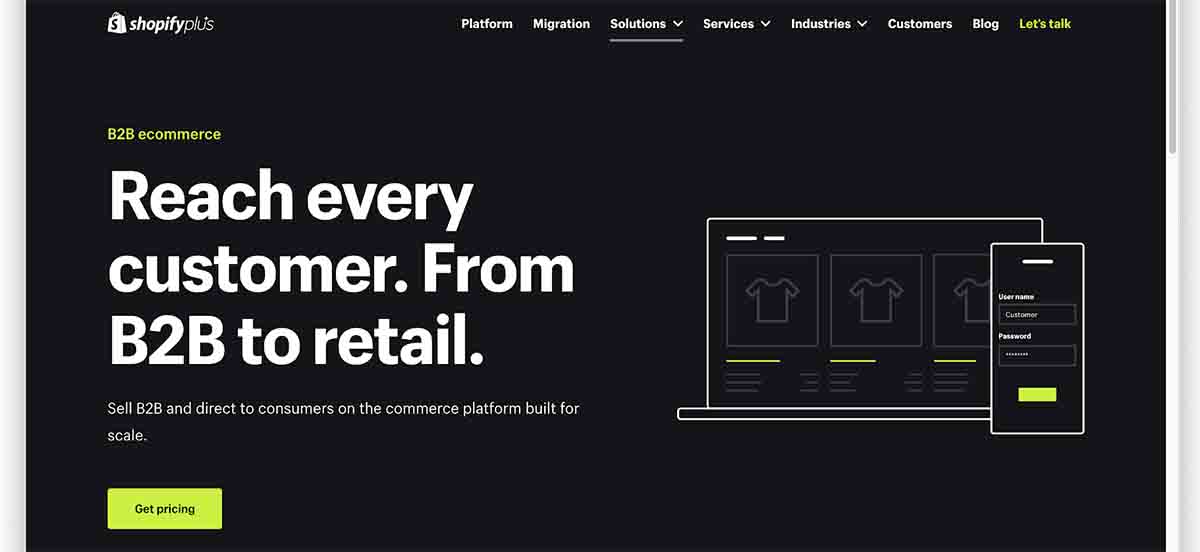 Shopify Plus lets you access a wholesale eCommerce channel that you can add to your website with just a few clicks. Since it's super customizable, Shopify lets you basically tap into any feature you could want, like integrating customer data from your ERP, integrating with eBay, or segmenting your customers based on buying behavior. You can also connect your Shopify store with an app like Sumo or Smile.io to customize it further.
Related: The Best B2B eCommerce Platforms in the World
WooCommerce
If you're using WordPress, the open-source WooCommerce platform is a safe bet. You won't be alone – over 40% of online stores are currently using WooCommerce to sell online.
WooCommerce has hundreds of free and paid extensions so you have plenty of options to customize your site. The platform has a specific plugin for B2B customers, aimed at resellers.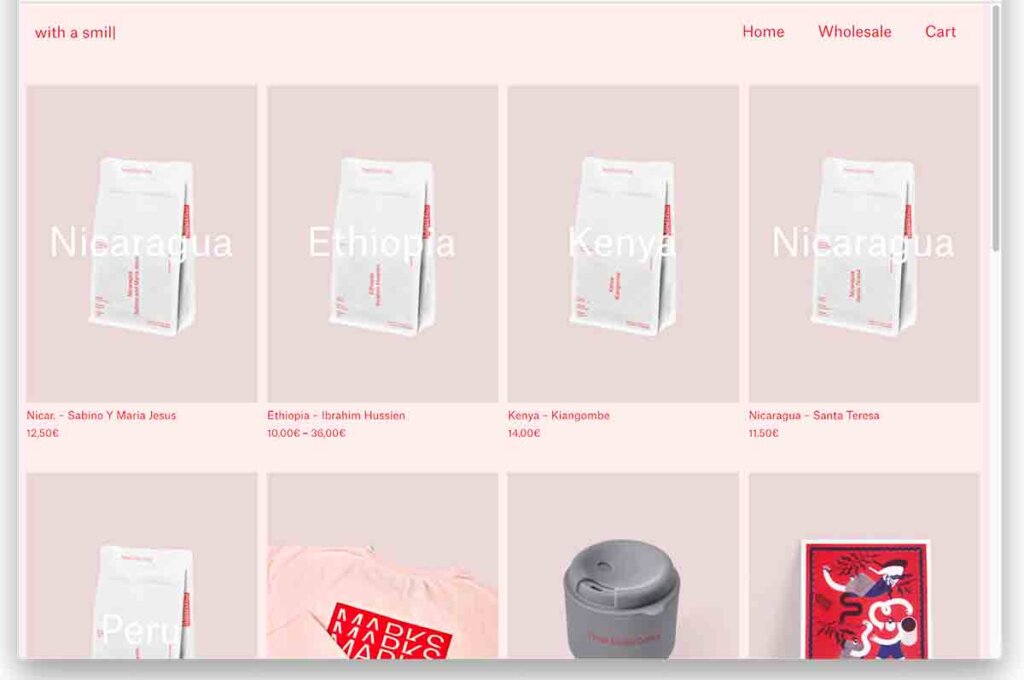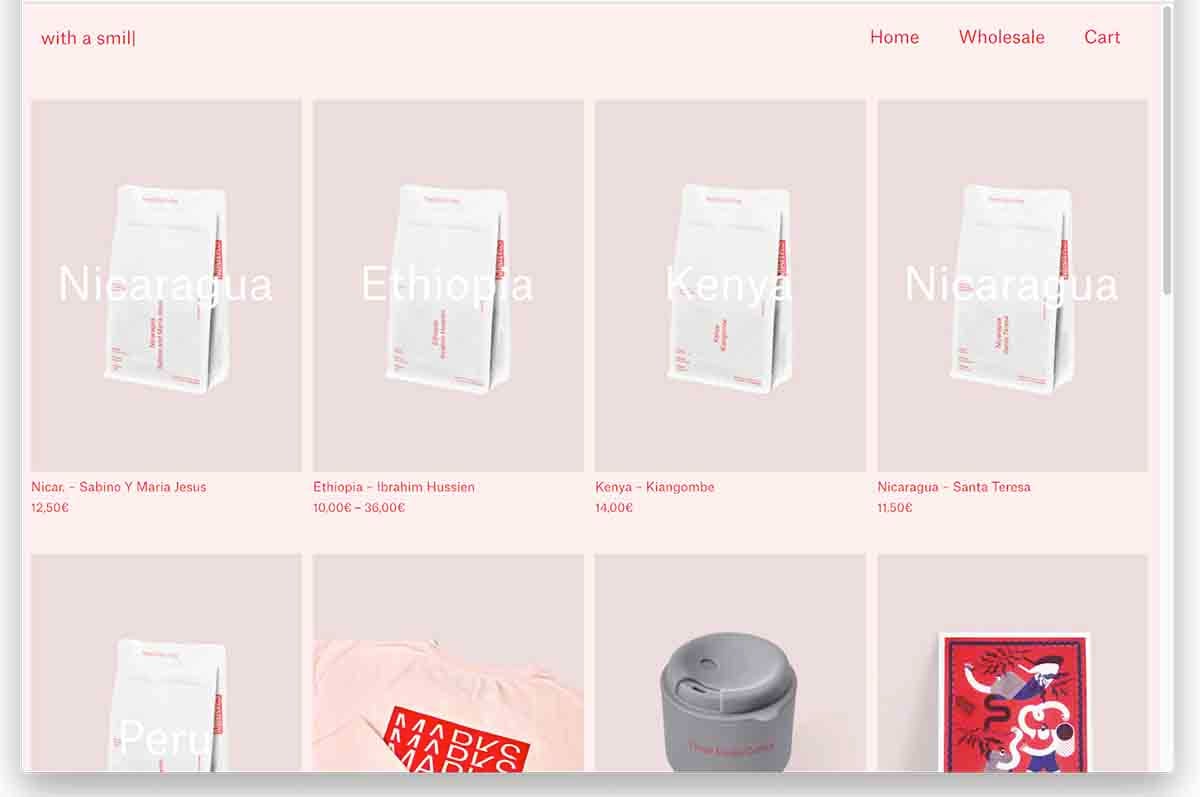 Pipedrive
Pipedrive is an easy-to-use, customizable CRM favored by those in the tech or creative industries. You can set it up in seconds and it's an affordable option for small and medium-sized B2B eCommerce.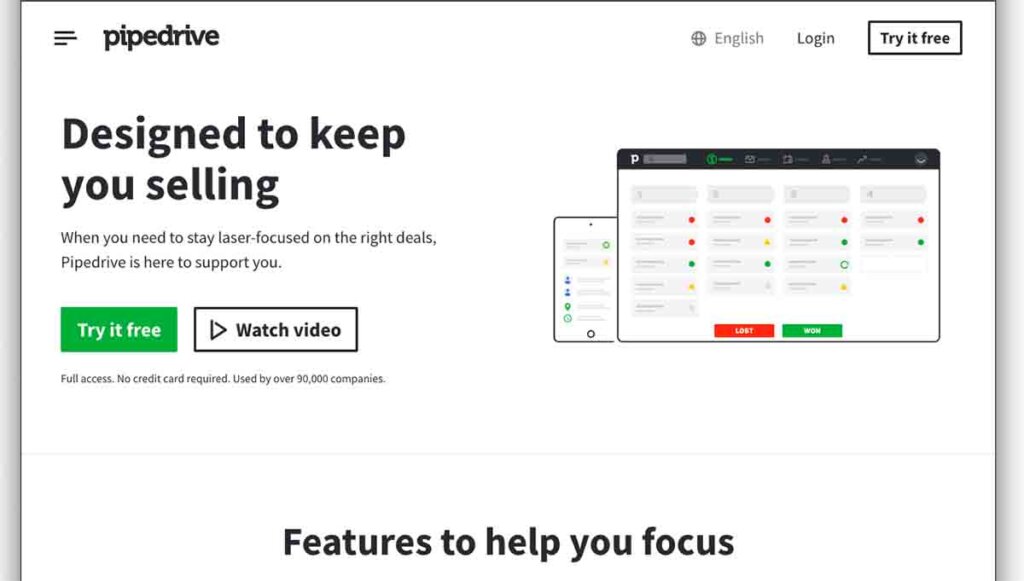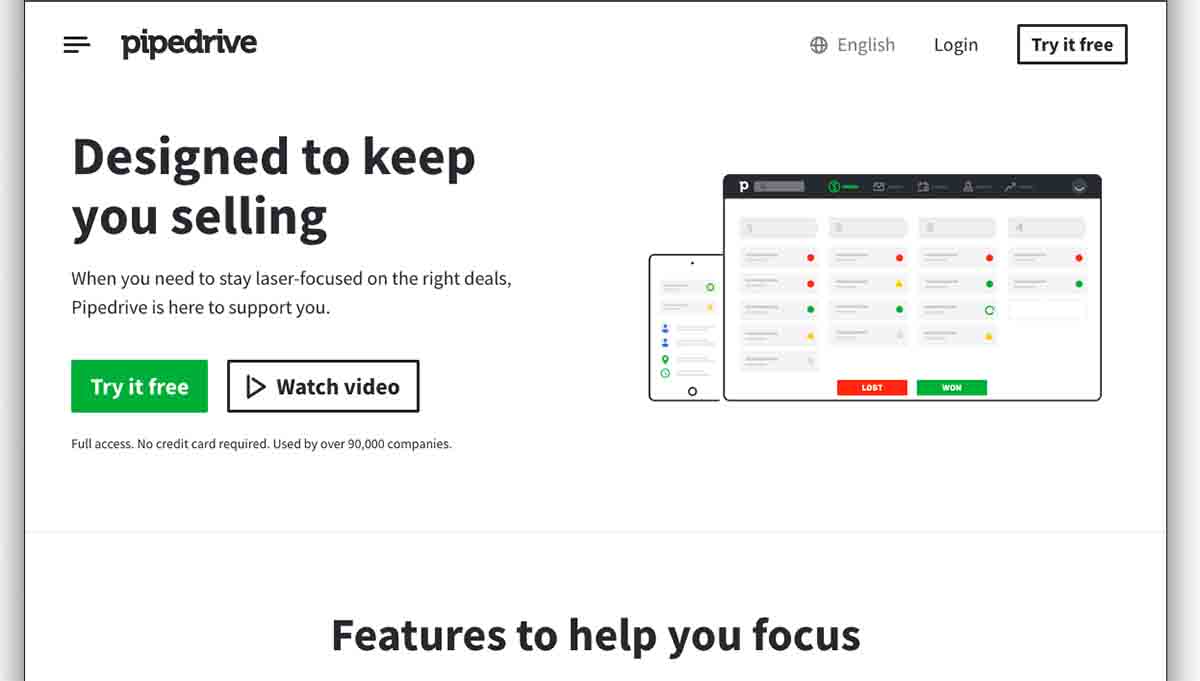 Katana
Katana is a visual inventory management software designed for manufacturing eCommerce looking to scale. Why is inventory management so crucial in eCommerce? If you have too much stock, then you are piling up cash and using up space. If you have too little of it, it means delays and unhappy customers. You also need to ensure you don't sell something that's out of stock!
Katana gives visibility on every order from the time it's received through to the customers' doorstep. Plus it integrates with Shopify and WooCommerce.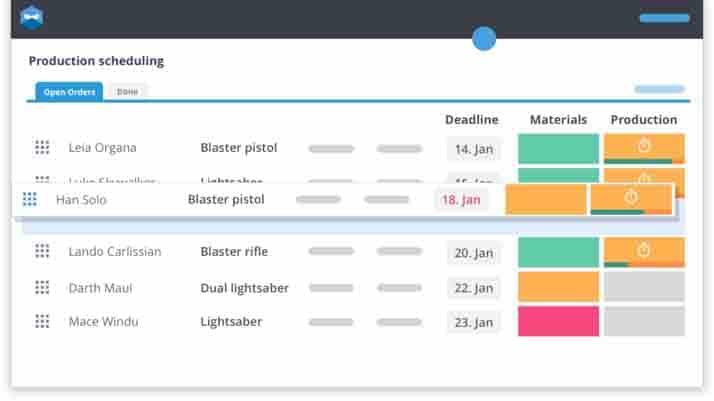 Sumo
Sumo's motto is clear: "Pop-ups don't have to suck." This simple tool allows businesses to create beautiful pop-ups that appear on clicks, timers, and before people leave. It's a simple way to invite your B2B audience to sign up for discounts, newsletters, and product guides.
Sumo also works with eCommerce platforms like Shopify and WooCommerce.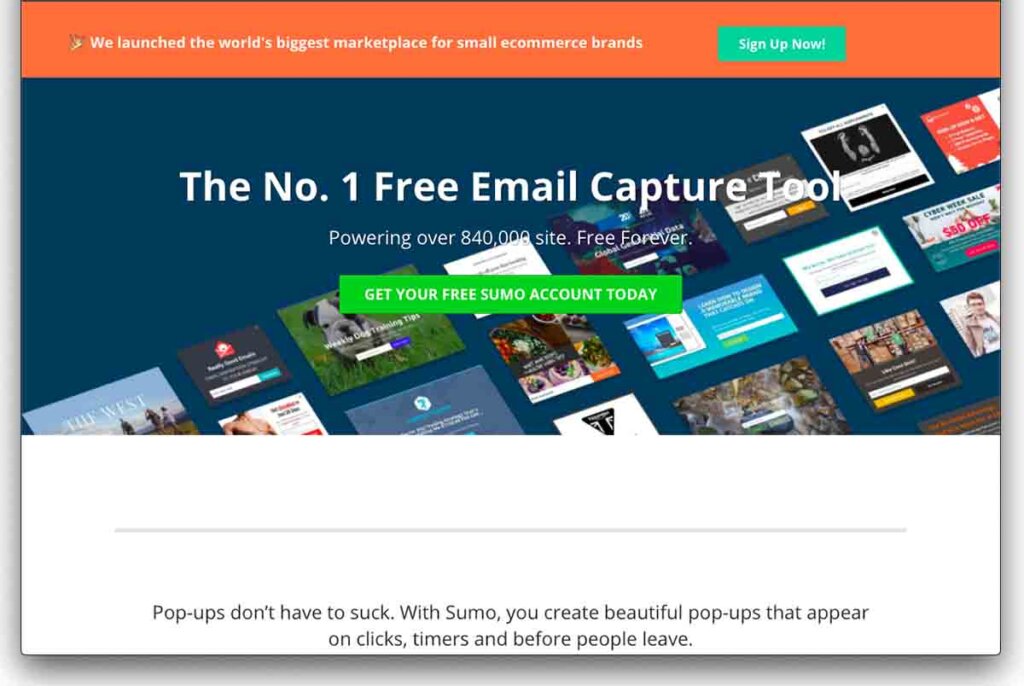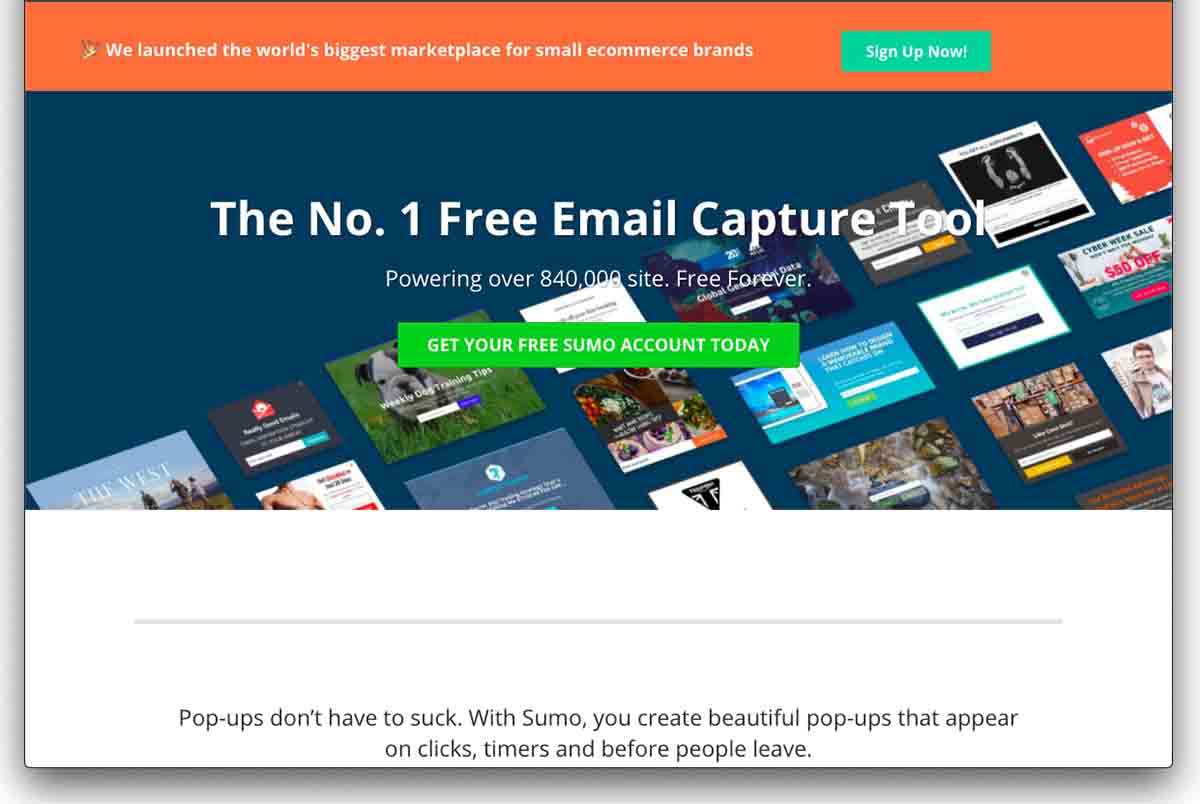 Leadfeeder
Leadfeeder is a web visitor identification tool aimed at B2B marketers and salespeople. You can use it to find out which companies visit your website, even if they never fill out a form or get in touch with you. If your target company visits your site, you'll be notified.
Use it to discover new prospects and monitor existing customers.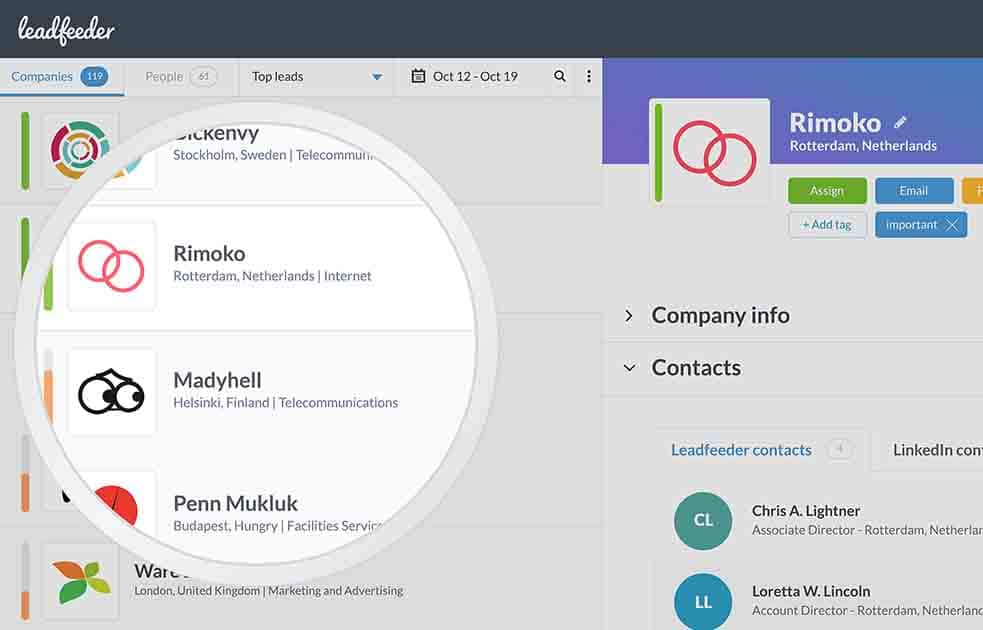 eDesk
B2B eCommerce sellers are often dealing in large quantities. That means you need to be on top of your inventory and customer communications at all times.
With a dedicated eCommerce helpdesk like eDesk, you have integrations that connect the platforms you sell on, your inventory management software as well as customer communication channels. This enables you to have every vital piece of information at your fingertips, allowing you to resolve customer queries quickly and easily.

Biggest eCommerce B2B marketplaces
If you don't have the budget to create your own customized online store, you can look into selling on a marketplace instead. By selling directly on a marketplace you can reduce marketing costs since that'll be done by the platform. 
One disadvantage, however, is that you'll lose brand awareness – the look and feel of the site are controlled by the marketplace itself. You'll also be selling on a site with hundreds or thousands of competitors.
On the plus side, you'll have access to a sizable, engaged audience of potential customers.
Amazon Business
Amazon Business is the B2B counterpart of Amazon, a site focused on businesses of all sizes. The numbers on Amazon Business are also huge: by joining the platform you'll be sharing space with over 150,000 sellers, with sales of $10 billion per year.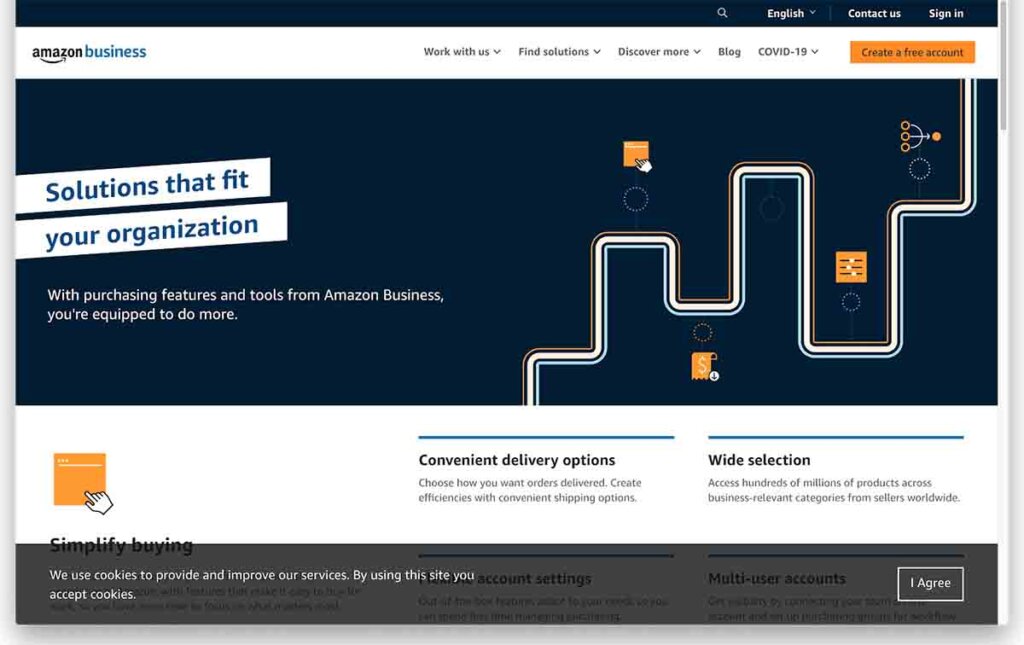 One of the big advantages of selling on Amazon Business is that people are already familiar with the purchasing experience of the site. And it's obvious that the Amazon customer experience is a successful one!
Alibaba
Alibaba is the largest B2B online marketplace in the world. Coming from China, it operates globally. The numbers are impressive, too: businesses selling on Alibaba have access to almost 13 million active buyers globally and reach 190 countries.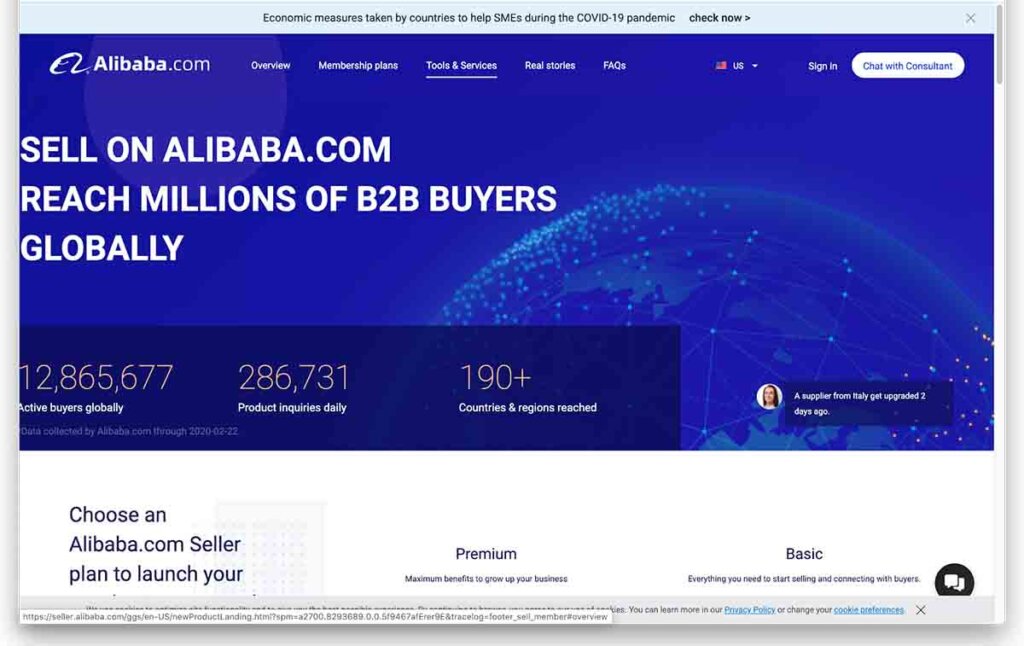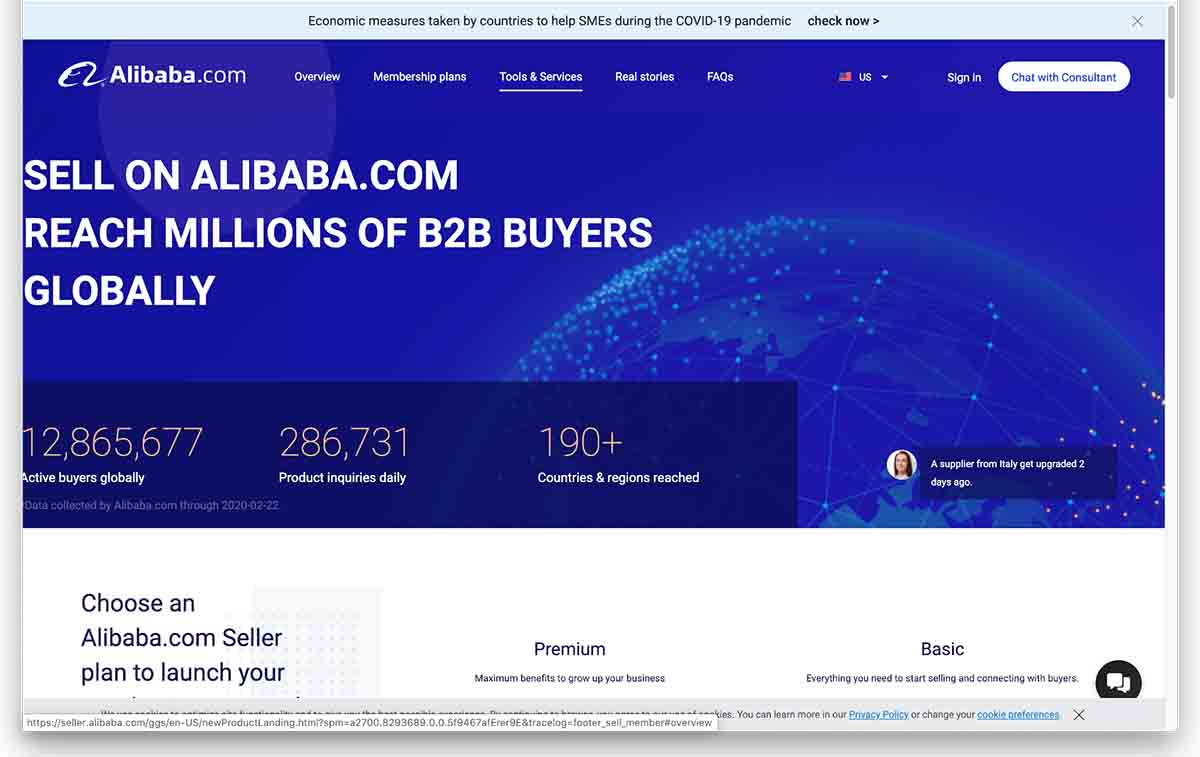 Final words
B2B eCommerce is a massive industry and is set to grow even larger. If you're currently only selling to consumers, but you have a product that could be sold wholesale you should seriously consider expanding. Before you do so, make sure you're prepared and have all the right software to set yourself up for success!